How good is this? Two fantastic cover images and two amazing TOCs for two anthologies… and I'm in 'em!
The cover image for Epilogue, from FableCroft has just been revealed. Gaze on it in awe!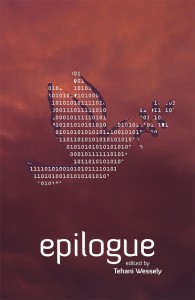 Epilogue
"A memory trapped in light" by Joanne Anderton
"Time and tide" by Lyn Battersby
"Fireflies" by Steve Cameron
"Sleeping Beauty" by Thoraiya Dyer
"The Fletcher Test" by Dirk Flinthart
"Ghosts" by Stephanie Gunn
"Sleepers" by Kaia Landelius
"Solitary" by Dave Luckett
"Cold comfort" by David McDonald
"The Mornington Ride" by Jason Nahrung
"What books survive" by Tansy Rayner Roberts
"The last good town" by Elizabeth Tan
Now, maintain that awe for…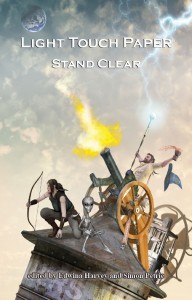 Light Touch Paper, Stand Clear
Joanne Anderton,  'The Bone Chime Song'
Adam Browne,  'The D____d'
Sue Bursztynski,  'Five Ways to Start a War'
Brenda Cooper,  'Between Lines'
Katherine Cummings,  'The Travelling Salesman and the Farmer's Daughter'
Thoraiya Dyer,  'Faet's Fire'
Kathleen Jennings,  'Kindling'
Dave Luckett,  'History: Theory and Practice'
Ian McHugh,  'The Godbreaker and Unggubudh the Mountain'
Sean McMullen,  'Hard Cases'
Ripley Patton,  'Mary Had a Unicorn'
Rob Porteous,  'The Subjunctive Case'
Anna Tambour,  'Murder at the Tip'
Both anthologies have really different but interesting concepts behind them. Both are just full of amazing writers. I'm honoured to share these TOCs with them.
Altogether pretty nifty, wouldn't you say!