The "slightly belated but still very exciting Australian booklaunch of Suited" was a blast. A lovely opportunity to catch up with friends and family, meet readers, and generally celebrate the awesomeness that is books. Kinokunyia is a brilliant bookshop and was a wonderful venue too.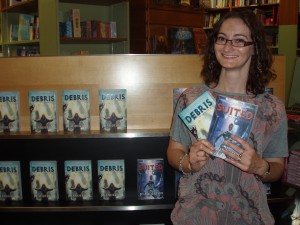 I was very lucky to have Pamela Freeman do the official launching (why don't I have a photo of her doing that? I'll have to talk to my photographer, I think!) Then I rambled on a little bit before signing all the books.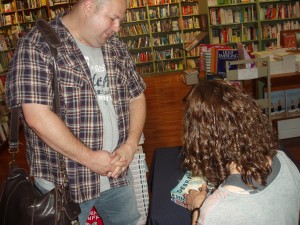 BTW I'm signing a book for Walter in this photo. He did a lovely write-up on the launch over at his blog, where he does have a photo of Pamela!
When I say signed all the books, I mean it! So if you missed the launch, you can still grab a signed copy at Kinokuniya of both Suited and Debris!
Keep in mind, there will always be chocolate available at any launch I do ever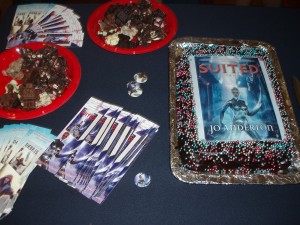 Would you like a bookmark with your giant cake?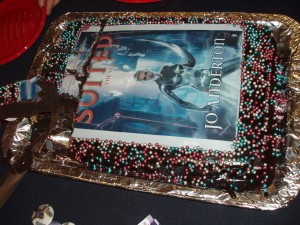 So thanks to everyone who made it, I hope you enjoyed the night as much as I did!