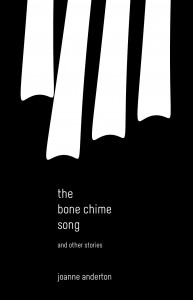 The Bone Chime Song and Other Stories is available for pre-order! I think that makes it a real book O.o
←Also, look. A cover! A very exciting cover!
You can check it out over here, at the Fablecroft website, but basically you get a nice discount if you pre-order before March 31st. And you get even more of a discount if you order One Small Step too!
(One Small Step looks amazing. I mean, I'm in it so I'm probably a little biased, but have you seen that TOC? Well worth the price of admission!)
Another step on the path to 'real book-hood' is a table of contents. And guess what? The Bone Chime Song totally has one of those now too! How does this grab you?
The Bone Chime Song and Other Stories
Introduction – Kaaron Warren
The Bone Chime Song
Mah Song
Shadow of Drought
Sanaa's Army
From the Dry Heart to the Sea
Always a Price
Out Hunting for Teeth
Death Masque
Flowers in the shadow of the Garden
A Memory Trapped in Light
Trail of Dead
Fence Lines
Tied to the Waste
See, just like a real book