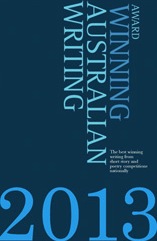 After a brief hiatus we now return to our regular, scheduled programming!
And what's been going on? Well, let's see…
"The Last Tiger" was published over at Daily SF! Actually, it's still up there. So go check it out. It has tigers… and robots… but also tigers. You know you love tigers…
The Bone Chime Song and Other Stories is available in ebook format all over the place! To celebrate, it got itself its own page on the website (optimistically titled 'Collections')

'Always a Price' will be reprinted in the 2013 edition of Award Winning Australian Writing alongside some other amazing writers. I'm still a little amazed about that!
Oh, and I finished the second draft of The Bone Gardens earlier in the week! It actually looks like a book now. Which is nice.