I'm a little behind on posting this but it's still exciting! The Bone Chime Song and Other Stories won the Aurealis Award for Best Collection! See: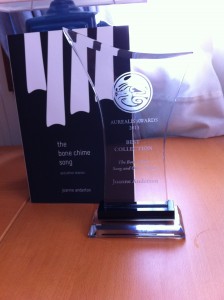 The Award is very pretty (and also sharp! A good award should double as a weapon, right? 😉 ) It lives on the shelf behind me, and I keep looking over my shoulder just to check it's real.
YAY for Bone Chime. You're the little collection that could.