It's been a Year, hasn't it. I mean, not since my last post (although close enough) I mean a Year. With a capital Y. One where things happen, and some of them suck. I'm still feeling a bit of a sense of dread, because it's not over yet. But there's also a bit of sense of hope, because maybe next year won't need that cap Y.
I'm not the only one who's had a Year. And I'm not about to sit here and recap. Instead, I'm going to lean into that hope with two photos.
One of trophies and demon dudes and bone chimes to remind us to work hard at the things we love, and share them with others who just might love them too. Including two new additions: the long awaited 2012 Best New Talent Ditmar (I thought you'd never arrive!) and the Aurealis Award for Best Horror Short Story, for 'Bullets'.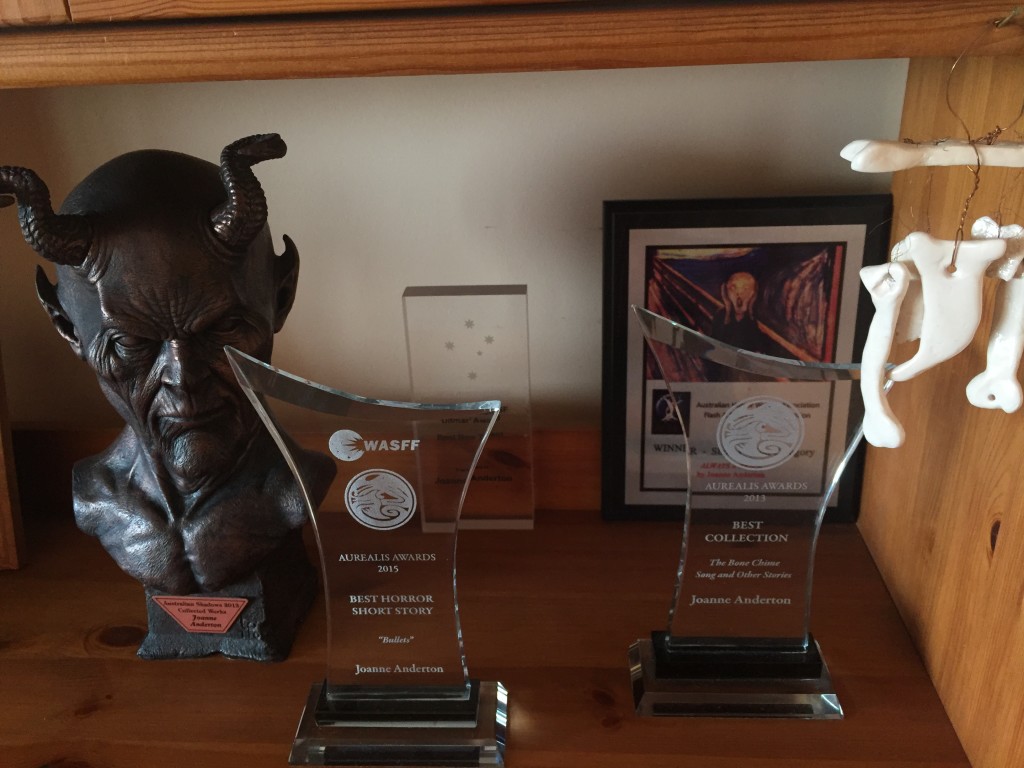 Next, a very old one I found earlier this Year, while cleaning out stuff that needed cleaning. Sara Douglass, signing Pilgrim for me, to remind us of the moments and the people who inspire us.
I think this must be late 1990s. I do have a lot of hair.
It's December already. Here's to another Year.