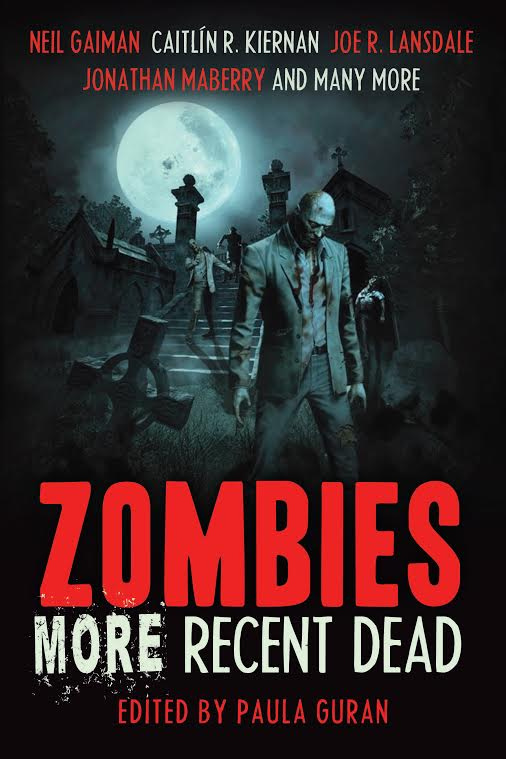 This is very cool!
"Trail of Dead" originally published in the Altair Australia Zombies anthology, then reprinted in The Bone Chime Song and Other Stories will be included in Zombies: More Recent Dead from Prime Books!
It's due out in September, it's full of amazing names (!!!) and you can order it here!
"Our most imaginative literary minds have been devoured by these incredible creatures and produced exciting, insightful, and unflinching new works of zombie fiction. We've again dug up the best stories—even some poetry—published in the last few years and compiled them into an anthology to feed your insatiable hunger…"
Isn't that such a cool cover?
See the NAMES on that cover??
I'm supposed to be proof-reading "Trail of Dead" right at the moment, but I keep getting distracted by the other stories. This book is awesome.
Think I might need to watch a zombie movie tonight. Shaun? Resident Evil? Any other suggestions?