Guess what! Guardian is REAL. It's a BOOK! And it's beautiful!
Don't believe me? Check it out:
Dion Hamill's artwork is amazing to begin with, and it's just so rich and vibrant on the cover there. Yes, I'm gushing. I know this. I can't help it

Also, Trilogy: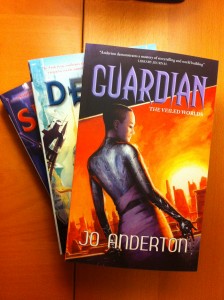 TRILOGY. Look at it, all three of them together. Trilogy.
*deep breath*
Guardian is officially out in June, so it's still not too late to pre-order and get a special price! Then you too can pet the pretty book! (Or am I the only one who does that??)